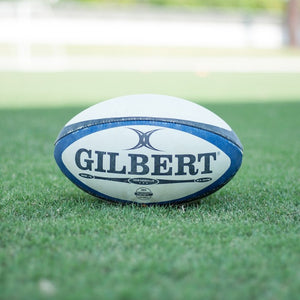 The Rugby World Cup is coming!
I'm a big rugby fan and can't wait for the Rugby World Cup to start later this month. This year's World Cup is being held in Japan, the first time in Asia, and will run from the 20th of September until the 2nd of November.
The fun kicks off with the host nation, Japan taking on Russia. While I'm sure this will be a good game, I'm really looking forward to watching South Africa V New Zealand the next day, as I think it will be a fabulously tight contest. I'm also looking forward to watching all of England's games. We're in Pool C with France, Argentina, the US and Tonga. Fingers crossed we put up a good showing, make the finals and bring home the cup.
The physical demands on Rugby players during a game are huge. After a game you'll find many of them snacking on high protein foods to replenish their energy levels and repair muscles. Biltong makes a perfect post game snack because it is naturally very high in protein. It's also portable and durable, so it's an easy thing to throw into the sports bag.
Even if you're not a rugby player you can still enjoy the benefits of biltong. It's the ideal snack to eat while watching the rugby because it not only tastes good but goes perfectly with a beer or two! With the World Cup just around the corner, make sure you order a good supply of biltong from Ben's to see you through all the games.
If you didn't already know, we're also running a competition to WIN 2KG of BILTONG to enjoy while watching the World Cup. Now wouldn't that be nice! Check out our Instagram and Facebook for more details.
---
20 comments