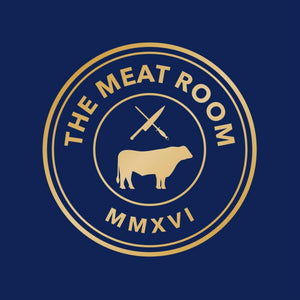 The Meat Room
This month I want to give a big shout out to The Meat Room, who are fantastic butchers located in both Warwick & Leamington. The Meat Room are big supporters of mine and stock many of my biltong and droewors products.
Jamie, who owns The Meat Room, comes from a long line of butchers. His Grandad owned a reputable Pork Shop in Warwick for 30 years, which his Dad had for a further 5 years. Jamie worked in the shop from the age of 11, as a Saturday boy, and then went to full time at age 14.
After 15 years working as a butcher, Jamie decided to set up his own shop and in 2014 bought an existing business in Warwick and changed the name to Rowleys Butchers (now The Meat Room). He then subsequently bought another shop in Leamington.
The Meat Room supply the very best in ethically sourced local meat, to the public and trade. Their shops offer traditional butchery with a modern twist, and their staff are always on hand to give advice on cuts and cooking. For convenience you can click and collect orders online or have them delivered via their local home delivery service.
If you live in or near Warwick and Leamington, then pop in and check them out. You can also pick up your supply of biltong and droewors, so it's a win/win all round.
---
51 comments