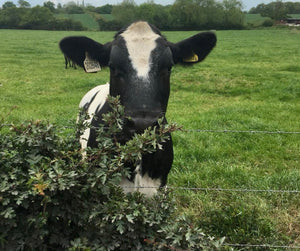 Ben's Eco Credentials
At Ben's Biltong I am committed to doing everything I can to help the environment. From the use of local ingredients to more eco-friendly packaging, I am looking to make changes where I can.
The meat used to make Ben's biltong and droewors is all locally sourced. This not only supports local farmers, but also to ensures low food mileage. All the water used in the production of Ben's products is also local, coming from the farm where Ben's butchery is located.
I am currently in the process of changing our packaging from single use plastic to craft paper packs. This has started with our 35g packs, which we stock in pubs, deli's and gyms, and will eventually encompass all of our biltong and droewors packaging.
Deliveries are also carried out using recycled boxes and we use paper bags on our market stall when people need a carrier bag.
I still have a little way to go achieve an end to end environmentally friendly processes, but I am well on the way. You can support me in this journey by bringing your own bags to the markets and disposing of my packaging appropriately. Thanks for your ongoing support.
---